Hackathon 2-4.06.2021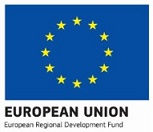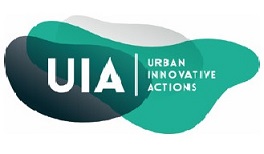 In the framework of the INNOAIR project, funded by the European initiative Urban Innovative Actions (UIA), in which NIMH is a partner, the InnoAirChallenge Hackaton: Making urban mobility smarter will be held.
The event will take place from 2 to 4 June 2021, as part of the European Green Week. It is organized by the Association for Development of Sofia and A1 Bulgaria. The hackathon challenges participants to look for bold technological solutions that outline the vision of a future generation of transport services and connectivity working for cleaner air in Sofia.
Sofia is the first Bulgarian city to be elected and become part of the community of innovative European cities. INNOAIR is experimentally implementing measures in the thematic area "Air quality", in particular 'innovative mobility and green mobility solutions'.
The participation of NIMH is mainly related to the use of modern approaches in modeling air pollution in urban environments and determining the effect of various measures on the concentrations of hydrocarbons and fine dust particles. Analyzing data from all available stations for monitoring air pollution in the capital and traffic data, NIMH will perform a pilot modeling of the impact of traffic on air quality in the city.
What are the challenges of the Hackaton?
Solutions for public transport in Sofia, what will make it more environmentally sustainable, convenient and attractive to citizens;
Solutions for integration of urban mobility as a combination of different options for movement in the city - urban transport, shared transport, active transport;
User-friendly solutions that encourage sharing feedback, signals, opinions and ideas to reduce car traffic in the city and improve air quality.
Registration is open until May 31, 2021.
For more information about the event and the prizes provided: https://innoair-sofia.eu/bg/%D1%81%D1%8A%D0%B1%D0%B8%D1%82%D0%B8%D0%B5/229-innoairchallenge-making-urban-mobility-smarter.html (in Bulgarian only)
English