Integrated Actions for Joint Coordination and Responsiveness to Flood Rsks in the Cross Border Area - FLOODGUARD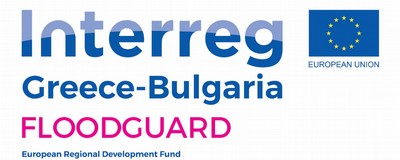 The project will focus on challenges of flood risk management via integrated actions for joint coordination and responsiveness to flood risks in the cross-border area.
This area is highly vulnerable to climate change and its negative impacts, including transboundary flood risk which needs adequate and coordinated cross-border management. The territories covered by the project need to increase significantly their adaptation capacity to climate change, i.e. the international river basins of the cross-border rivers.
The natural hazards in flood risk zones are often and cause significant damages spreading across borders, therefore their effective management is of high importance and affects high number of population and surface area.
The target groups and end users include national, regional and municipal authorities, regional administrations, civil protection authorities, the Red Cross, industrial enterprises, public utility companies, water users, regional structures of the Ministries of Health and the Ministries of Agriculture in both countries, scientific structures, volunteers, etc. The target groups will benefit from the project results by:
Better assessed, monitored and overcome flood risk, with the creation of a basis and tools for joint coordination, management and operational actions between Bulgarian and Greek water management structures and civil protection services.
Better informed, warned and involved stakeholders, through the established information tools and joint structures to assess and manage the flood risks, as well as involvement of all stakeholders in the process of flood risk management;
Better quality of first responders support.

Project budget: 4 482 557 евро
Budget NIMH: 175 619 евро
Project duration: 2019-2022